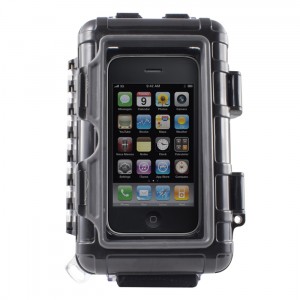 Words like rugged and extreme came to mind when we designed the 2600 Series PDA case. Water-resistant and airtight, this uniquely patented case will fit 99% of all PDA units on the market, including the Apple® iPhone®. If hardcore PDA protection is what you desire, your search is over.
NOTE: This case is NOT submergible and requires a Bluetooth® headset when using the phone features of the iPhone.
Compatability:
This case was designed to fit 99% of all PDA units on the market and also fits the iPhone original and 3G/3GS. Included with the case is a Velcro hand strap for carrying convenience.
Features:
Exterior stylus holder
Adjustable Velcro® hand strap
Crushproof, water-resistant
Posted by admin @ 8 May 2010
Sorry, comments are closed.