Winchesters Ballistic Calculator is an interactive tool to help shooters select specific Winchester ammunition and to better understand holdovers.
The first step is to select the gun type, centerfire rifle, pistol or rimfire.  Next, the user selects the desired cartridge type. In the example below the selection is .243 Winchester SuperX 100gr. PowerPoint with a ballistic coefficient of .356 and a muzzle velocity of 2960 ft/sec.
Additional details are a 100 yard zero, target range of 300 yards, crosswind of 10 MPH, temp of 59 degrees, elevation of 0 and a sight height of 1.5″.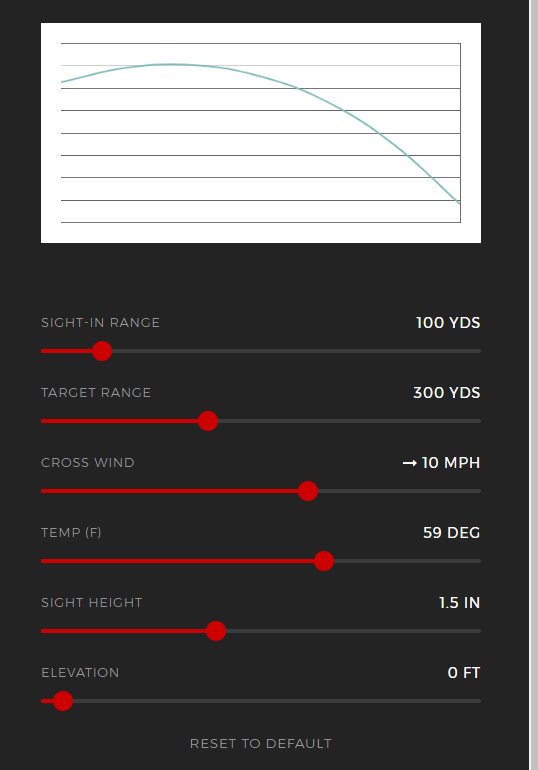 Using a scope at 24X power and a traditional Mil-Dot reticle the user can see his holdover based on the selected ammo, rifle, magnification and reticle. In this example, the hold is 3 Mil over.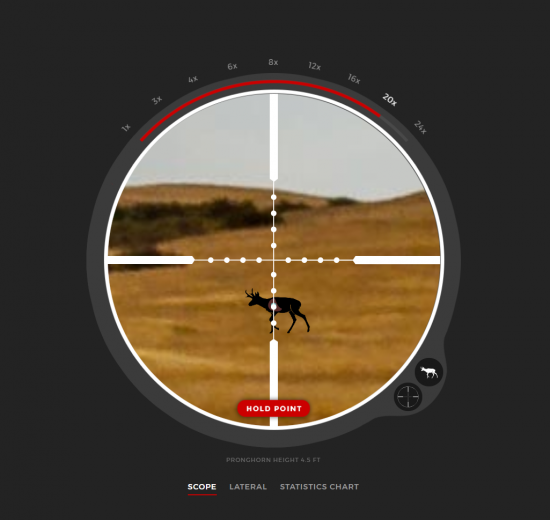 By clicking on the "Statistics Chart" the user can see the data for this shot specific shot to include drop, wind drift, velocity and energy at impact.  In addition, users can compare up to four different types of ammo to help users choose the right Winchester ammo for the task.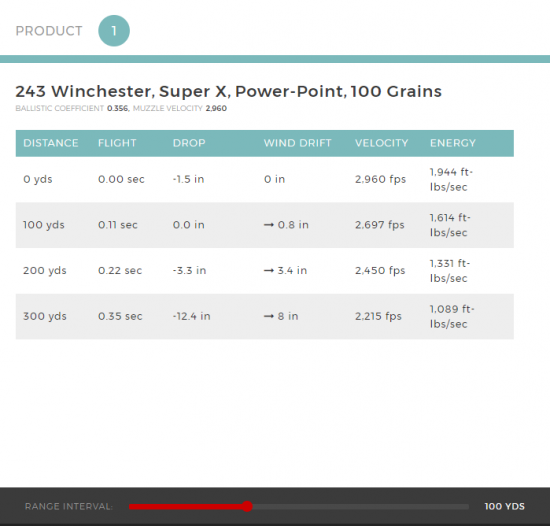 Winchester's Online Ballistic Calculator is a good tool if the user is comparing Winchester ammunition. The downside is the user cannot compare other manufacturers ammunition and some of the factors are a bit general such as scope power range and reticle. Still, a fun tool to help users educate themselves on holdovers, drop, and selection of ammo for energy at distance.
Click here to access the Winchesters Free Online Ballistic Calculator
Posted by admin @ 8 November 2018